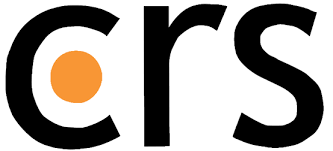 Chromatography Research Supplies
          CRS has over 25 years of experience manufacturing high-quality analytical consumables. CRS is a leading manufacturer of electronic and manual crimping tools, gas filters, ferrules, and injection port septa. Our products are used in analytical laboratories and various other industries worldwide.
Gas Purifiers / Filters / Traps
          Our gas filter products have been used in various industries such as the petroleum industry for standards in hydrocarbon type test methods, the laser and optics industry and medical industries to provide extremely clean, dry gas in critical applications, additional clean-up of output from gas generators to provide clean gas for high quality welding applications.
AFS Purifier I, II, III

          The Advanced Filter System is a high-capacity gas purifying system that removes O2, H2O, and hydrocarbons (C5 and heavier) from inert gases and hydrogen. It contains a high-sensitivity oxygen and moisture indicator.

          All of the AFS Purifiers have very high capacity and can supply multiple GC's for an extended period of time, depending on the laboratory environment.


- Easy cartridge replacement with twist on/off assembly knob

- Check valves protect gas lines during cartridge replacement

- Reconditioning program allows for recycling of cartridge
ZPure™ Inline Gas Filters - Stainless Steel

          The ZPure Filter is available in 4 sizes of stainless-steel cylinders ranging from 130 cc to 750 cc with standard compression fittings or quick connect fittings in 1/4" and 1/8" brass and stainless-steel. It can be used to purify inert gases, making it ideal for use with GC and GC/MS carrier gas lines. It can remove…

- O2

- Hydrocarbons (C5 and heavier)

- H2O

- CO2

- O2 / H2O

- PolyGas I, II (O

2

, H

2

O, CO

2

, CO, halogenated compounds, siloxanes, hydrocarbons (C5 and heavier), sulfur-containing molecules, ammonia and other gases)
ZPure™ Inline Gas Filters – Glass indicating

- A range of convenient point-of-use purifiers for many applications, with high-sensitivity visual indicators for oxygen and water breakthrough.

- Outer polycarbonate tube isolates the gas stream if the inner glass tube should break

- High capacity adsorbents with consistent performance

- Individually helium leak-tested

- Same Filters like Stainless Steel type
Ferrules

-  Graphite Ferrules

-  Vespel® Ferrules

-  Vespel®/Graphite Ferrules (60% / 40%)

-  Vespel®/Graphite Ferrules (85% / 15%)

-  PTFE Ferrules
GC Septa

Premium Septa

-  BTO®

-  AG3™

-  Marathon™

General Purpose Septa

-  Economy Blue

-  Puresep T™

-  Puresep P™
Crimping Tools