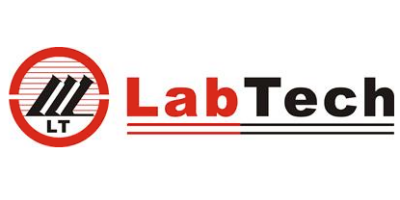 Concentration & Extraction Instruments
LabTech is a global technology company that supplies laboratorial products and solutions to all analytical laboratories covering environmental quality, food safety, pharmaceutical research, disease control, material analysis, etc.
Concentration Instruments
Rotary Evaporators

Features
- Control system with Color Digital Display
- Suitable for routine Distillation/Evaporation processes
- Anticorrosion sealing system
- Integrated vacuum control
- Maximum safety & Easy to use
- Quite operation
- Excellent price/performance ratio
Concentrator

• ET Manual Concentrator

A Basic Solution for Any Laboratory

- Ability to run up to 6 samples
- PID temperature control with digital display
- Possibility to choose the best position of nitrogen needle to ensure the most efficient evaporation
- Nitrogen blowdown in combination of heating concentration mode
• MV5 Automated Concentrator

- 54 sample positions able to work either individually or simultaneously
- Automatic adjustment of nitrogen needle according to the sample volume reduction
- Visible concentration process thanks to the front window and internal lights
- 7" touch-screen color control panel
- Low-level liquid level alarm
• M10 Automated Vortex Concentrator

- Vortex nitrogen purge to obtain the highest
concentration efficiency
- Operations are visible through the backlit
front window
- Built-in digital nitrogen gas regulator to control
the nitrogen flow and the evaporation speed
- 10 positions supporting 50 & 200ml
concentration cups simultaneously
---
HPSE Gemini High Performance Solvent Extractor
- Large sample range 1~100ml
- Less solvent consumption to protect the environment and reduce the cost
- Extraction solvents are supplied and mixed by proportional valve which ensures the high accuracy. Maximum 8 different solvents are supplied.
- Built-in pressure control unit and over pressure protection system ensure the safety and pressure stability.
SepLine-S Automated SPE
Solid-Phase Extraction (SPE) sample pretreatment was developed from a combination of the liquid-solid extraction technique and liquid chromatography, which is mainly used for sample preparation, purification and concentration.
- Automated process of sample transfer, rinsing,

  loading, drying, washing and elution
- Automated holder up to 60 cartridges controlled
  via software
- Support 1ml, 3ml, 6ml column
- Up to 7 different solvents managed via software

- Unique low pressure sealing tech to prevent    
  sample/solvent cross contamination

- Widely used with different sample matrices;   water & soil, food, petrochemical, pharmaceutical,
Sepaths-UP Automated SPE
Designed for both cartridge and disk applications to treat samples with different volumes.
- Sample volume from 1mL to 20L
- Different sample collection vials options
- From 1 to 120mL/min flow rate
- 1 to 12 samples run simultaneously
- High pressure protection system

- Accurate control loading rate of small amount of sample
Extrapid Manual Cartridge-Disk SPE
The ideal partner when treatment of large volume samples is required.
- 3-ways valves to efficiently control the sample collection and the waste discharge
- Up to 4 samples run individually or simultaneously
- 1, 3, 6ml cartridge and 47, 90mm disk options
- Sample flowrate from 1 to 45ml/min
- Parts directly in contact with solvents made of PTFE or Stainless steel to ensure excellent anticorrosion resistance
---
AutoClean GPC Cleanup System
Eliminates high molecular weight compounds such as lipids, pigments, proteins, and polymers from organic sample extracts prior to GC or GC/MS analysis.
- Automates the GPC cleanup process for high

  throughput with complete reliability in a single  

  system.

- Highly precise double-piston tandem pumps
- Analytical type: 0.001-10.000mL/min
  Max. Pressure: 42MPa
- Semi-preparative type: 0.01-50.00mL/min Max.   

  pressure: 20MPa
- Variable wavelength UV spectrophotometer:

  190~600nm